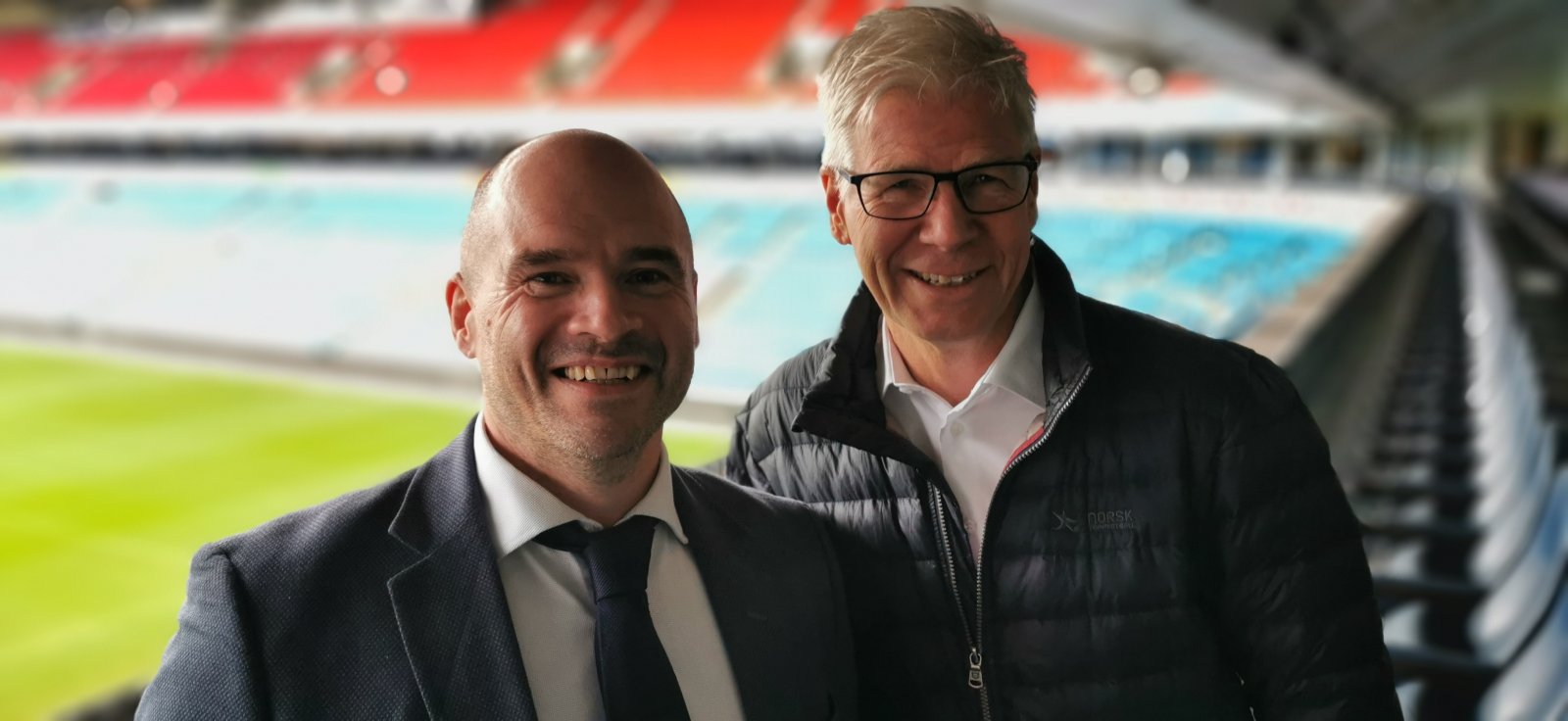 TicketCo teams up with Eliteserien and OBOS-ligaen in Norway
Norsk Toppfotball (NTF) has chosen TicketCo as their vendor for joint ticketing system to the clubs in Eliteserien and OBOS-ligaen. The platform is future-proof and customer-friendly and provides an easy shopping experience for both clubs and ticket buyers.
See article in Norwegian here.
It has been a comprehensive and good procurement process to arrive at this choice of partner.
Ten different suppliers have been evaluated and it was the Norwegian company TicketCo that provided the most compelling total solution, and will be the ticket supplier for the next 5 years.
- Through the annual handling of close to 2 million tickets at our clubs a year, it is obvious that the ticket function must be forward-looking and customer-friendly. The fact that we are now establishing this as a joint system is incredibly important. It means we can offer the best service to our fans. We are looking forward to this collaboration and have great expectations, says Leif Øverland, CEO of Norsk Toppfotball.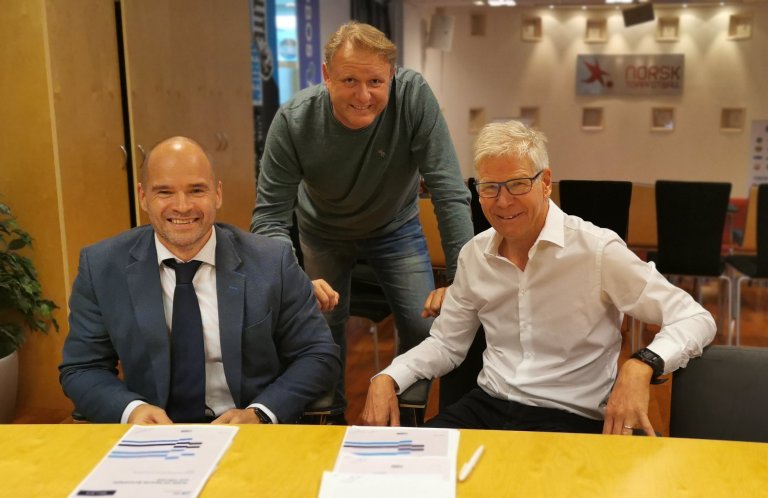 We have been looking forward to this day ever since we started working with the club Sogndal in 2015, says CEO Kåre Bottolfsen at TicketCo.
- At that time we decided that we wanted to win Norwegian football, club by club. So we have. Today both Molde, who is the series leader and the Cup finalists Viking and Haugesund are TicketCo customer. In addition we have about half the clubs at Eliteserien and a number of the clubs in the OBOS-ligaen on the customer list already. Now the Eliteserien clubs Odd, Bodø / Glimt, Sarpsborg and Mjøndalen join, so this is a important for us, he adds.
Customer journey in focus
In connection with the choice of joint ticket system, Norsk Toppfotball has had a major focus on the customer journey of our supporters. In the TicketCo solution, we experience a very customer-friendly solution.
it is also easier for the league to assist in the development of the ticketing system when it is a joint system and fit it into our ecosystem of the leagues other joint systems, such as the mediaplatform, CRM, Fantasy and our Connected League system.
- This is a very important step for the customer journey towards our fans and supporters, and makes buying tickets and season tickets as easy and effortless as possible. In addition, this system gives us increased customer insight and fits in well with our other jointsystems, which means that we can help make the customer experience even better and more targeted, says Head of media in Norsk Toppfotball, Thomas Torjusen.
More than ticketing
In TicketCo's solution, clubs will have access to more than just a ticket feature. It also comes with a fully integrated solution for managing the kiosks at the stadium.
In addition, it is also easy to conduct additional sales if a club wants to offer a kiosk menu or merchanidse when purchasing a ticket.
The clubs also get functionality for access control in the solution.
Furthermore, it is the clubs itself that is now gaining ownership of its own data and the clubs are having a big influence on the future development of the system.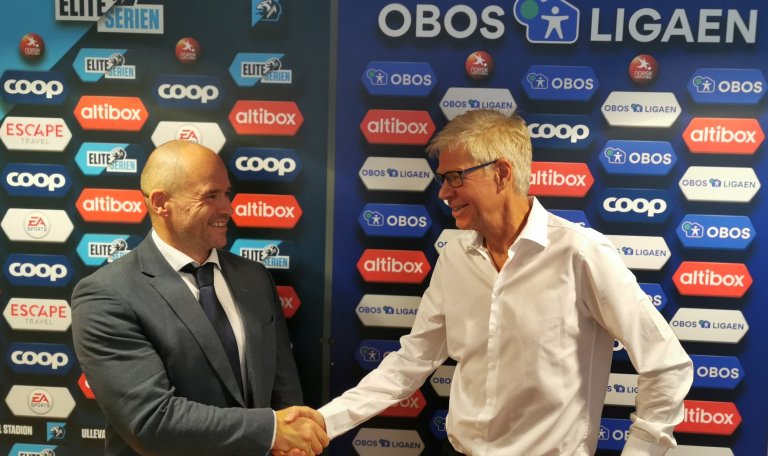 Also opens for clubs in other leagues
For Norsk Toppfotball, this acquisition has been aimed at the clubs in the Eliteseiren and OBOS-ligaen.
NTF has negotiated a framework agreement that can also be used by all the clubs in the PostNord-league, the Norsk Tipping-league and Toppserien.
These clubs can call off the agreement on the same terms as the top clubs.
About TicketCo:
TicketCo Norge AS is a subsidiary of TicketCo AS and operates the organizer tool TicketCo.
The company's head office is in Bergen, with branch offices in London (TicketCo UK), Stockholm (TicketCo SE) and Gdansk (TicketCo Poland). Since its inception, the company has sold $ 2 billion NOK on behalf of organizers, belonging to more than 40,000 events. TicketCo Norge AS currently has over 2,200 active organizers throughout Norway / Sweden / UK / Poland.
Read more about TicketCo here.
About Norsk Toppfotball:
Norsk Toppfotball (NTF) is an interest organization that consists of the total 32 football clubs playing in Eliteserien and OBOS-ligaen. During one season, 480 games are played with a total of approximately 1.8 million tickets sold during the 2018 season.
Read more about Norsk Toppfotball here.
Press photos and contacts:
The press images from this press release can be downloaded and used freely with photo credit: NTF
For more information or questions, please contact the following persons
Norsk Toppfotball: Leif Øverland, CEO of Norsk Toppfotball, 415 36 460
Norsk Toppfotball: Thomas Torjusen, Media Manager of Norwegian Top Football and Project Manager for Common Ticket System, 934 986 93
TicketCo: Tom Rasmussen, Chief Communication Officer at TicketCo, 92 43 29 12
Download high resolution images for free use here.